by guest blogger, Penny Sansevieri
Thanks to HARO (www.helpareporterout.com) and similar media leads services, there are media leads out there for everyone, all the time. Media, media, everywhere! The key, however, is to maximize these leads. Often, we think that as long as we respond to them, and give them our information, the hard part is done. That couldn't be farther from the truth.  In fact it's really just the beginning.
How can you get better exposure for your pitches? Here is a quick guide to pitching these media leads services that will provide you with insight and guidance for better placement and better stickiness to the stories you pitch.
Pitching the right lead: First and foremost, you need to define the right lead to pitch. But really, it's more than that. Keep in mind that for a variety of topics such as finance, dieting and parenting you might find a lot of leads but not all of them are appropriate to your topic. Some people think that you shouldn't pitch anything that isn't 100% spot on. If I followed this way of thinking, I wouldn't have gotten myself into a variety of publications, including Entrepreneur Magazine (issue forthcoming).
So what's the goal?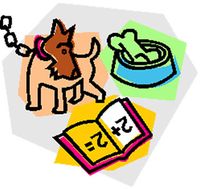 The goal is to go after as many leads as you can within the appropriate market. For example, if you have a diet book that is focused on a soy based program and you see a lead about getting ready for summer, you might think it seems off, but the idea here might be to pitch them your topic, to help people get ready for summer. The same is true for an article on the high divorce rate and you have a book on making divorce a smoother transition. This could be a great opportunity for you to pitch a sidebar idea on creating a gentler transition for families of divorce.
To the degree it's appropriate, pitch yourself to as many on-point topics as you can. When I do this, however, I will always address the issue of the topic they pitched and then ask if they are interested in perhaps taking a sidebar angle to the piece or offering an extended insight into their topic. You'd be amazed at how often this gets a response.
Response time: Basically, as fast as you can. You should never, ever, ever sit on a lead unless you need to gather additional data before responding. Don't wait. Period. Remember that you aren't the only person seeing that lead, many of these reporters and journalists get hundreds of responses per lead they send and generally, the first who respond get the most attention. Ignore the deadline and send it right away, if you wait until minutes before the deadline you might get buried in the hundreds of other leads that have flooded the recipient's inbox.
Responding: Short, sweet, and to the point. While I suggested in the above tip that you take some liberty with some of your leads and responses, I still recommend keeping it on point and short. In fact I'll often highlight some key points, send the response off and indicate that I'm aware they might be sitting with a flooded inbox and if my response has piqued their interest, I am happy send as much additional data as they need. Also, if appropriate, cite or link to any current articles that you've been featured in online so the media person can see the breadth of your knowledge. Oh and one final note, please, please, please spell check your emails. You'd never send a resume to a potential employer with typos in it, right? So it baffles me that anyone would send an email that wasn't spell checked.  
The media are your customers: Remember to always treat media like your customer and like a consumer, they probably have a lot of choices. Serve them as you would a new client. Give them what they need in a timely fashion and don't under deliver. Ever. Don't embellish, don't alter the facts and be ready to prove every single point you are making in your pitch.
Managing the responses: As you get responses you should be ready to act immediately. In fact if you are pitching yourself to *any* media you should be checking your email regularly – several times a day in fact. Depending on the story you are pushing for, you should really be on top of your email, all the time so you can be prepared to respond immediately.
Follow up: Unless you've been tapped by the media person to be in the article don't follow up on a lead you sent, ever. Why? Because if they need you they'll let you know; if they don't, a follow-up email is just annoying. Keep in mind that even if the media person doesn't respond, you might still see some activity from them down the road. This happened to me with an INC online piece. They didn't need me for the original story I had responded to but kept my information on file and used it later. Had I followed up a few times this might not have happened if I had gotten labeled as a "pest" – be careful the impression you make in email!
You've got placement! Great! Congratulations! So, what now?  Well now it's time to promote, promote, promote the lead you were just featured in. Post it to Twitter, list it on your blog and Facebook Fan Page and oh, don't forget to thank the media person too!
How to find great leads: There are a number of great resources out there for finding leads. Here are just a few of them! 
Help A Reporter Out: www.helpareporterout.com
Reporter Connection: www.reporterconnection.com
Blogger Link Up: www.bloggerlinkup.com
Pitch Rate: http://pitchrate.presskit247.com/index.asp
Media leads are a great way to get yourself in front of media who need your expertise. I have found media lead responding to be a fantastic way to gain media attention for our authors. Get on the media leads bandwagon and start responding. You never know where you could land a story!
Good luck!