by: Carol Bryant, BlogPaws PR and Marketing Manager
Happy Weekend to all BlogPaws members. Throughout the week, BlogPaws posts great content both on the blog and in the community. With the busy and multitasking lives we all lead, you might have missed some of our announcements, info, posts, and overall news of the week.
On weekends, we'll be recapping and reporting the best of BlogPaws and things you might have missed this week. Here we go: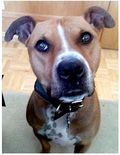 All of the promoting, networking, spreading the word, and emails to
attend the biggest, best, most socially connected pet bloggers and
social media conference (and the original) has come to a close. Indeed
the BlogPaws 2013 Conference has come and gone, but we've only just
begun. How about 99 things to do now that the BlogPaws Conference is over? We've got you covered.

Did you realize that your blog is a brand? How you promote that blog is pivotal to your success. In her post, Robbi Hess explores Strenghtening Your Brand as she learned at BlogPaws.
BlogPaws 2013 is behind us now. But, it's still fresh in memory and the chatter on social media is buzzing across all channels! Co-Founder, Yvonne DiVita, recapped her Opening Remarks. Catch up on her words and the important message delivered. After all, success breeds success.

Did you write a blog post about the BlogPaws Conference? We're asking everyone and anyone who attended the
BlogPaws Conference to share their blog posts with us about the
conference. This works like a linky in that you just enter your blog
post HTML link where it says to do so.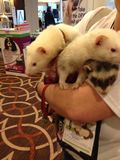 Looking for other pet bloggers to follow? Do you know about the BlogPaws Facebook swap? In the Blog Talk Group in the BlogPaws Community, you can network and share your Facebook page. Who doesn't like more followers?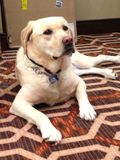 Are you a part of the weekly Blog Hop for Wordless Wednesday? If yes, keep the momentum going every Wednesday and if not, learn in our BlogPaws blog hop tutorial; it's easy! Need help? Here it is: How to Join a Blog Hop – BlogPaws Tutorial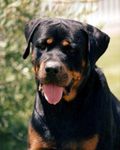 Have you been reading and seeing the media buzz about the BlogPaws 2013 Conference?
Attendees were part of a sell out crowd and we shared many huge
announcements, including how to monetize and get involved 24/7/365 with
BlogPaws.
Remember, BlogPaws 2014 will be 30 minutes from the Las Vegas Strip in beautiful Lake Las Vegas. Join us – registrations are already filling up and we expect another sell-out conference! Join us at BlogPaws 2014 – Westin Las Vegas Resort & Spa.