Post by Blog Manager Robbi Hess
Do you ever feel like you just want to do something, anything to help address the plight of homeless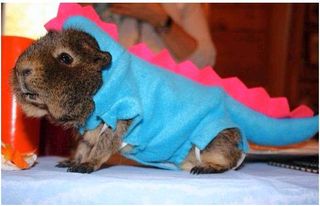 animals? Does it just seem too daunting? After all, you can't bring home another pet, can you? You don't really have the money to make a huge donation to your local shelter. Does that mean you just toss up your hands, turn your back and hope that someone else steps up? Not at all! There are small steps you can take to assist your local shelter that can make a difference in the lives of the pets that are there awaiting a furever home. 
Here are seven things you could do today (or this week!) to help homeless pets:
Make a donation. Call your local
shelter and ask them what is on their wish list. They could be seeking items
you have around the house: old towels, paper towels, cleaning supplies, bags of
dog or cat or rabbit food, mops, brooms, litter boxes. Ask what they need and
see what you have around the house that you could donate or start clipping
coupons when you go grocery shopping and pick up some cleaning products and
make a donation when you do your weekly shopping.
Become a foster home. Many shelters
are in need of foster homes for the pets that are there. You don't have to make
a long term commitment, but you can provide an animal in a shelter with a
respite from shelter conditions. Fostering an animal may also help you decide
whether you and your family are ready for a pet (or another pet).
Talk to your local school, or talk
with the teachers that your children have about the possibility of a
fundraising event for the local shelter. Chances are the teacher or the other
students may not even be aware of the shelter's needs. Supply the class with
the shelter's wish list. Get the children involved with asking their parents
whether they can donate to the shelter. Set up a collection box in the
classroom and have someone from the shelter come to the school to accept the
donations. (Hint: it could be an event to which you could invite the local
newspaper which would help raise even more awareness for the shelter and its
needs)
Happy birthday to… the shelter!
Consider using your birthday as a way to celebrate the shelter. Ask anyone who
would be giving you a gift to make a donation to the shelter in your name. Ask
them to purchase some of the items off the shelter wish list that you can take
there to donate.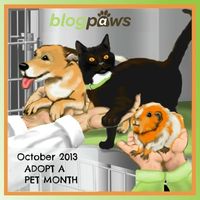 Become a shelter volunteer. Shelters
need volunteers to help with everything from feeding the animals to walking the
dogs to cleaning litter boxes and pens to simply being a friend to the animals.
If the shelter is a large one and there just isn't enough staff, it could be
enough for you to simply volunteer to come down and visit the dogs and cats so
they have human interaction – it could make them infinitely more adoptable.
Take to social media to raise
awareness of what is needed at your local shelter. Use social media to help get
individuals involved in the shelters in their own areas. Many people aren't
even aware of the small steps they can take to help a local shelter that will
make a huge impact. Spread the word about your local shelter and its website or
social media pages. If the site is too small, understaffed or underfunded to
have its own website or social media pages, volunteer to help them set up a
site or manage the social media pages. Putting pictures of adoptable pets on a
Facebook page may help get them adopted more quickly.
Adopt a pet from the shelter. If your
family is ready for the responsibility of pet ownership, make a stop to the
shelter your first place when you're looking for a new addition to the family.
It's a sad fact that most shelters are full to capacity and there are many
deserving pets in need of a loving home. Be the change for an animal in need,
adopt… you will have a friend for life.
 What could you do to make a difference in the life of a shelter pet?