Guest post by Blog Manager Robbi Hess
What a great life! Nothing on your plate other than building your pet blogging prowess, talking with all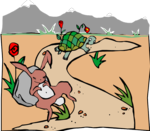 of your pet loving friends on Facebook, Google+, LinkedIn and the BlogPaws Community. What could be better? Knock, knock… reality calling! You have a life outside of pet blogging? A full time job? A family? Outside obligations? That is the reality for most pet bloggers — they have outside lives and obligations in addition to wanting to be a pet blogger. There is a way to have it all — take it from one who knows! — it just takes a bit more time and care and effort in the scheduling of your day. 
Here are my best tips for "having it all":
Don't despair. You don't
have to blog full time to make an impact in the pet world. You do need to
structure your time and plan your blogging so you make the most of your
time, but don't give up. Create your blog posts and schedule your writing
in blocks of time. If you have time on your lunch hour at work or while
you're waiting for the children at the bus stop, jot down blog ideas so
that when you have time to blog you have ideas handy. Again, an editorial
calendar can be your best friend.
Blog with abandon. Once
you have your time in front of the computer to do your pet blogging… do
your pet blogging. Don't get lost in Pinterest or with reading and
commenting on Facebook posts. You need to zealously guard your blogging
time. Schedule your blogging time when you are the most energized and the most productive. 
Take full advantage of the
blog platform on which your blogging's schedule/calendar feature. Blog
several blog posts in advance then you either don't have to worry about
blogging the following week or when you do blog the following week you
will be ahead of the game.
Schedule your social media
time. Make certain you are on social media and taking advantage of the
power it offers to pet bloggers. Just as you schedule your blogging time,
schedule your interaction time on social media. Post your own status
updates, comment on the social updates of others. Keep the conversation going.
You can use the time you're sitting on a bus on your commute to work,
update your social media while your children are at soccer practice, take
a moment when you're walking Fido or Fluffy to snap a picture and upload
it to your social media sites.
Comment on the blogs of
others that you enjoy. To help build your social media presence you need
to be visible on sites other than your own. Subscribe to RSS feeds of
bloggers you enjoy and comment when they've posted something. Schedule
specific time in every week to post comments on other blog sites. 
Blogging is not necessarily a race to the finish line, it is a long-term goal (the tortoise) that wins the race!