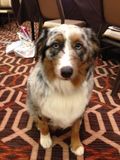 by: Carol Bryant
All of the promoting, networking, spreading the word, and emails to attend the biggest, best, most socially connected pet bloggers and social media conference (and the original) has come to a close. Indeed the BlogPaws 2013 Conference has come and gone, but we've only just begun.
We've heard from more than one of you that a case of the BlogPaws Blues has cast a pallor over our members. Well, never fear and don't fret: There are more than a few things you can do right now to prevent those blues from become full blown post BlogPaws Conference depression… or even worse…. putting you in a "cat"atonic state from which you can never return. All puns and drama aside, here are 99 things to do asap so that the spirit of BlogPaws stays with you. Oh and if you didn't attend the conference, these apply to you, as well:
99. Follow up and drop a note with the contacts you made at BlogPaws. Go through those business cards and keep the networking juices flowing.
98. Join the BlogPaws FREE community which is open 24/7/365 and from whence we draw bloggers for campaigns: http://community.blogpaws.com
97. Sign
up for the Pet Blogger Network in order to help monetize your Blog (whether you
want to make a few extra Dollars a month to offset the cost of your trip to
BlogPaws 2014 or you want to bring in extra income each month to help pay bills
we are here to help). http://network.blogpaws.com/
96. If you attended the BlogPaws Conference, apply
to become a Halo Adoption Champion http://www.halopets.com/adoptionchampions/
and use the power of Social Media to help promote all of the work shelters do.
95.  Step up your Social Media game — Whether that
is an extra BlogPost, more time on Twitter, more interaction on Pinterest, or
joining together with other Bloggers to help shelter animals it is all
possible. Think Big and don't let anything stop you from reaching your Blogging
Goals.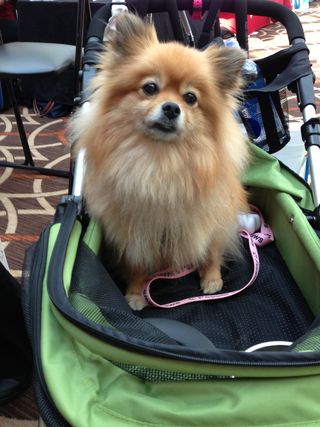 94. If
you haven't already register for BlogPaws 2014. We expect to sell out….again. We're 30 miles from the Vegas strip right near beautiful Lake Las Vegas. http://registration.blogpaws.com/
93. Do a blog post about one of the sessions you attended utilizing the skills learned at that session. Do you have a review coming up? Write about it, for example, using skills learned at the Professional Product Review session.
92. Go through your notes while they are fresh…and legible. Put at least 3-5 things in action a week until you complete them all. Make them doable and achievable. Nothing puts a damper on dreams like an unchecked list.
91.Start following the folks you met on Twitter.
90. Visit the blogs of folks you encountered at BlogPaws. Leave comments, get to know them, and build on existing relationships while forging new ones. Put the "social" in social media.
89. Start saving now for BlogPaws 2014.

88. Engage with the sponsors you met. If you are shy or reserved about approaching a brand, pick just one and make that the one you will focus at first. Decide how you want to work with them and then draft up a friendly email. Everyone needs to start somewhere, right?
87. Share your photos and videos in posts and on Facebook.
86. Share your photos in the BlogPaws Community. We select our photo of the week for Wordless Wednesday from the Community photos.
85. Learn how to engage in our weekly blop hop aka Wordless Wednesday. If you already engage, comment on other blogs in the hop. https://www.blogpaws.com/2012/09/how-to-join-a-blog-hop.html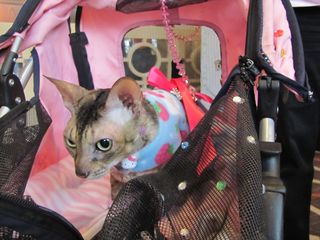 84. Upgrade your blog or add some new widgets to the back end.
83. Get involved with twice monthly #BlogPawsChat on Twitter on the second and fourth Tuesday of each month from 8 to 10 pm est.
82. Make a video slideshow blog post of the BlogPaws experience
81. Pay it Forward and share links about pet rescue groups you met
80. Do a series of posts on a related topic (ex: 5 favorite products found
at BlogPaws, 5 ways to help dogs learned at BlogPaws, 10 things
overheard at BlogPaws, etc)
79. Write about how NOT to do something based on a session or seminar info
78. Leave your comfort zone: Do a podcast, a youtube video, a video interview, or anything you've always wanted to do but never have

77. Do a pet-friendly post about Tysons Corner: Share the Tysons Corner and
DC experience and where you went, what you saw. Did you know the Fairfax County Tourism Bureau put together a fab page of things to do and see with (or without) a pet while visiting the area?
76. What is one of the biggest problems/concerns your readers face? Did it get answered at BlogPaws:? Blog it!
75. Stay
in touch with the BlogPaws Team where are here to listen, engage, and help you
reach your Blogging Goals.
74.Get media connected. We connect with media on television, radio, print, and online
year-round. We talk about blogging, microbloggers, our members, the
significance and importance of bloggers in this ever-changing electronic
age. We call upon our community as expert sources of information with
the media.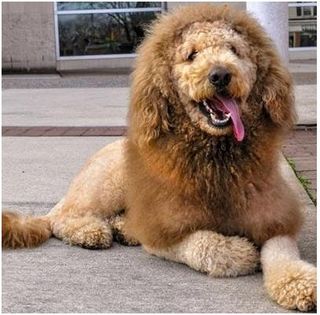 73. Start a media kit for your blog.
72. Watch the Livestream Videos from BlogPaws 2013. http://www.ustream.tv/channel/blogpawslive-preview
71. Get to know the 2013 BlogPaws Nose to Nose award winners: http://awards.blogpaws.com/the-2013-nose-to-nose-winners.html
70. Join the Blogger Disaster Response Network: http://www.blogpawsbethechange.com/blogger-disaster-response-network.html
69. Email BlogPaws with suggestions for how to best improve and make the conference and year-round BlogPaws experience more advantageous to you.
68. Want a brand to sponsor you for BlogPaws 2014? Now's the time to get to know them. Introduce yourself, go slowly, wade in, but take the first step.Why should that brand want to work with you?
67. Organize the contacts you made – whether you have a business card scanner, key the names into Excel, or whatever method: Just get them set up somewhere for future reference.
66. Review the event. While it is fresh in your mind, consider what
worked well and what didn't. Think about what you'd do differently if
you attended again. Should you attend more seminars? Did you need more
time to visit brands than you anticipated?
65. Email the speakers you connected with or perhaps wanted to – let them know what you liked about the session and if you have any questions.
64. Like BlogPaws on Facebook and Follow us on Twitter.
63. Revisit the speaker interviews and see who you missed and want more information from.
62. Join the BlogPaws Facebook page swap.
61. Interview a fellow blogger for a Q&A series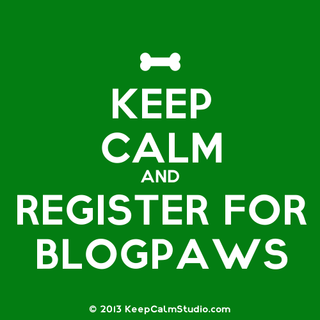 60. Gain new traffic and shake things up: Ask a fellow blogger if they'd like to guest post on your blog
59. Create an infographic from stats learned at the conference
58. Ask readers to submit questions and answer them thoughtfully in a new blog post
57. Do a product synopsis post: Categories of products discovered at BlogPaws – and show the brands!
56. Did you write a post about BlogPaws? Be sure to share it in our Linky List: https://www.blogpaws.com/2013/05/share-blogpaws-2013-conference-blog-posts-here.html
55. Check out some of the media we garnered at BlogPaws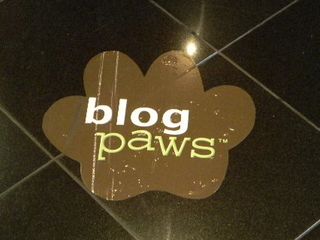 54. Revisit Opening Remarks from our BlogPaws co-founder, Yvonne DiVita
53. Find BlogPaws on Pinterest and follow us there and start a Pinterest board from BlogPaws 2013 photos.
52. Try a new social media tool…. Triberr, perhaps?
51. Have a contest based on swag you received.
….the other 50 things to do will be revealed in part II of "99 Things To Do Post BlogPaws Conference" on Monday, June 3rd.
What have you done since returning from the conference????