by Guest Blogger: Darlene Arden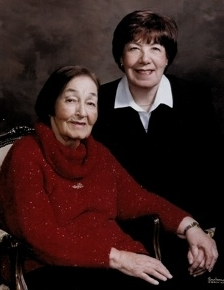 More
dogs probably die as a result of behavior issues than any illness. It was with
this in mind that I set out to create a memorial fund in my mother's memory. As
part of my religion we pledge charity in the name of a deceased family member,
especially a parent. This was a way in which I could honor my beloved mother
and help dogs. 
It's
no secret that my dogs had a way of wrapping my mother around their little
paws. They could con her out of treats, and get anything from her that I
refused. They lived by the motto: If Mother Says No, Ask Grandma! And she
adored them. They were the grandchildren who never forgot birthdays,
Grandparents' Day, holidays of all sorts. There was always at least a special
card along with their unconditional love. This was especially appropriate for
the woman who taught me about unconditional love.
I
opted to start the fund, albeit on a shoestring, at The American Kennel Club's
Canine Health Foundation because I knew that most of what they funded also
benefitted people as well as dogs. Both species can have dementia, both species
can have any number of behavior issues. And, despite the name, what few people
think about is that the benefit is to all
dogs, not just purebreds. As a Donor Directed Fund, after reviewing by an
expert panel, the chosen proposals are presented to me for final decision about
what will be funded each year. Money is carefully and wisely spent.
Getting
the word out about this fund has been my biggest challenge. Most people think
about individual diseases that affect dogs but they don't consider the fact
that, one way or another, behavior issues impact every dog. 
The
AKC/CHF was kind enough to set up a direct link to the Behavior Fund so
donations wouldn't inadvertently be placed in another fund or in general
expenses.  To reach the direct
donation site for The Marcia Polimer Abrams Fund for Canine Behavior Studies, please
point your browser to: http://blogp.ws/1dfv44y
There
is a CAUSE for this at: http://blogp.ws/18itZnc
However,
donations made at that site only go to AKC/CHF and may not be earmarked for the
Behavior Fund.
Facebook
created a page for the Cause that you can find here: http://blogp.ws/184IFs4
I
update both this page and Causes when there is news about the Fund, proposed
studies, what we are funding, etc.
I
hope you'll keep the donor link handy and share it with friends. A donation in
honor or in memory of a special person or dog can make a wonderful gift.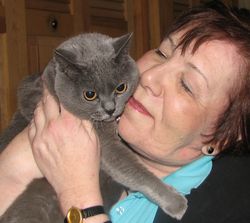 Darlene Arden is a Certified Animal Behavior Consultant, Author, Speaker & Journalist