About Us
BlogPaws
BlogPaws is an online community of pet professionals who create quality pet-focused content to grow an online business.
Founded in 2009 by three dedicated pet lovers and bloggers, BlogPaws grew out of the need for a focus on excellence in social media, and a devotion to helping pets in need.
By 2014, BlogPaws became the go-to digital marketing resource for pet bloggers, pet influencers, small businesses in the pet industry, and pet experts around the world. We continue to focus our attention on providing education, being a trusted resource for pet professionals, and collaborating with pet professionals for the benefit of pet lovers everywhere. 
After a short hiatus, BlogPaws returns and continues its mission to provide education for professionals in the pet industry, and to be the go-to resource for business growth.
For a full history of BlogPaws' journey, see our BlogPaws history page.
In June 2020, BlogPaws officially announced the launch of sister company, All Pet VoicesTM. All Pet Voices is co-founded by former BlogPaws COE (Chief of Everything), Chloe DiVita, and BlogPaws Pet Influencer, Jessica Shipman. All Pet Voices collaborates with voices from the pet industry, like the BlogPaws Community, to share ideas, innovation, and inspiration about the pets and animals we love with a focus on video.
Together, BlogPaws and All Pet Voices reach both those working in the pet industry (Influencers, Brands, Veterinarians, Small Businesses) and pet lovers everywhere.
BlogPaws Team
Co-Founder, Chloe DiVita
Hey there, I'm Chloe (rhymes with Joe, not Joey). I'm a lifelong Entrepreneur who has started, run, and sold companies in the accounting industry, reverse merger industry, and digital media industry. After founding an accounting company in Boulder, CO and spending 10 years running it, I wanted a change – although I still love me a spreadsheet. I moved on to learn digital marketing, influencer marketing, and everything that goes with running an online company as COE of BlogPaws. With 10 years of experience helping people and brands communicate their ideas through their content, I decided to study communication skills and public speaking. Currently, I spend some of my time coaching speakers from speaking newbies to industry vets to Hollywood Screenwriters to an NFL Referee. As Executive Producer for TEDxCambridge, the longest running TEDx event, I help leaders choreograph their message to drive their audience to action. In February 2020 I Co-Founded All Pet Voices, sister company to BlogPaws, to collaborate with pet professionals and create quality content for pet lovers. Having been a pet lover and animal lover my whole life, I thoroughly enjoy being a part of the pet industry and helping pet businesses find growth and success.
Co-Founder, Jessica Shipman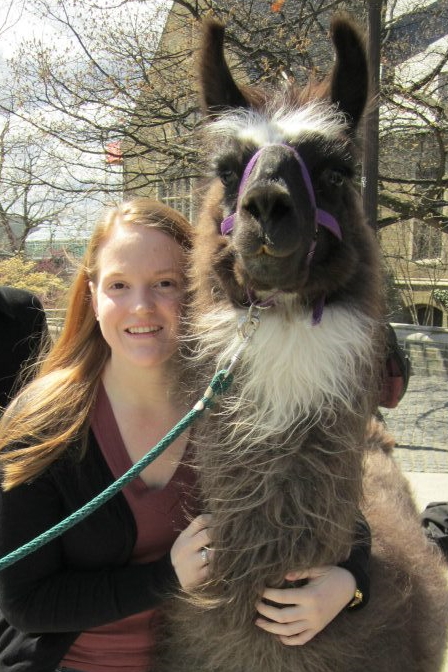 Hey, Jessica here, rhymes with yessica? I'm an Entrepreneur who likes to wear many hats and doesn't mind a few goofy ones, including actual Goofy. I've been active in the pet industry as a blogger and influencer for 8+ years, and spoke at BlogPaws conferences of the past. I bring experience in digital marketing, project management, photography, web development, and group facilitation. With a B.S. from Cornell University College of Engineering, I know my way around a website backend. Ask me about the internet and my thoughts on it, and grab your favorite drink for the discussion because I've got a lot to say. I'm passionate about making connections, bridging gaps, and llamas. I'm also a tad too interested in manatees, optimization, customer service, and all things Disney. I live in CO with my two dogs – beagle mix, Luna, and magical mutt, Ralph. In February 2020 I Co-Founded All Pet Voices, sister company to BlogPaws, to collaborate with pet professionals and create quality content for pet lovers. I'm very excited to bring together and share the stories of pets and pet lovers everywhere.
Community Manager, Emily Hall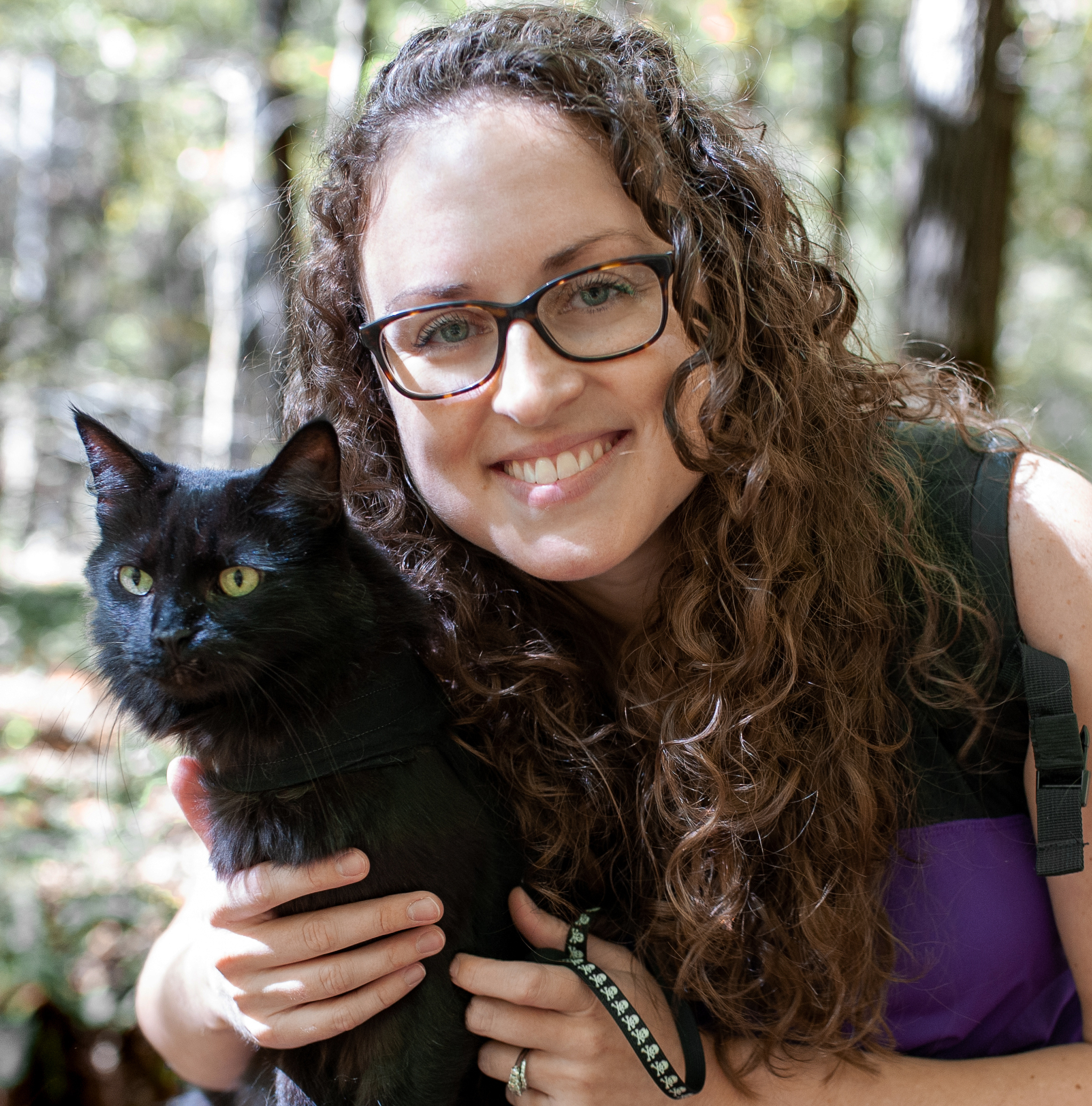 Emily Hall: Hi, I'm Emily. I'm an entrepreneur who loves to have her hands in many different projects. (Kind of a theme here at BlogPaws!) I have been a blogger in the pet industry for over 8 years, most recently launching my business KittyCatGO where I educate and encourages others to have successful cat adventures. I also have over 25 years of experience in the music industry and am the co-owner of a music business alongside my very talented husband. As a musician and crafter, I love having the opportunity to be creative. I'm sure it's a big surprise, but I'm also a HUGE animal lover, sharing my home with 7 cats and 2 sugar gliders. I am thrilled to help nurture the amazing BlogPaws Community as the Community Manager.