Post by Blog Manager Robbi Hess
As bloggers we all want to create engaging content, don't we? After all, if we don't do that, then why will anyone want to read our blog posts or our social media updates for that matter. Because this is such a hot topic we asked Rose Hamilton of Pet360 and Shawna Schuh of Women in the Pet Industry to tell us about their BlogPaws 2014 Conference session entitled: Creating Engaging Content.
As with most blog posts "engaging content" may be subjective. What engages your readers might not engage mine. If you had to boil it down, what do each of you use as a milestone for "engaging"?
Rose answers: We have a pretty straightforward process for determining what type of content will engage our readers. First, we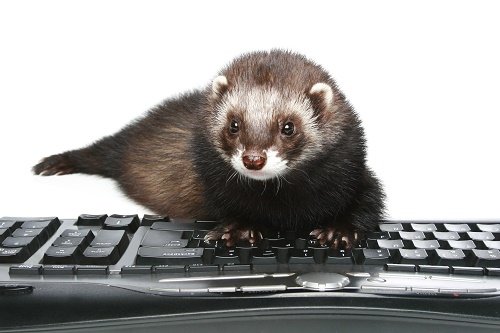 make sure our content does one of the following: Educate, Solve a Problem, or Entertain. Second, we continue to test and analyze the results – from subject lines to time on site to pages per visit, it's all valuable data that helps us continue to improve our content strategy.
Shawna answers: There are two ways I gauge "engaging":
The open rates – it shows me that people are interested in either the headline or the promise
Comments – when someone takes the time to post or email and say they learned or it mattered
Does engaging content also mean you should be engaging with your readers? Responding to their comments? Or is that a question for another seminar?
Rose answers: I absolutely encourage dialogue and engagement. Engaging with your readers and responding to comments is a great way to build relationships and learn more about what information and topics interest them most.
Shawna answers: The Thesaurus depicts engaging as: attractive, appealing, charming, winning, fetching, pleasing, likable, enchanting and disarming. You can be engaging without engaging but how do you know what you're doing is working if no one communicates with you?
When you're either creating content or reading submissions from individuals who want to write for you, how do you gauge whether that content will speak to your audience?
Rose answers: When creating content, we always keep a few things in mind. Is the information we're providing valuable, unique, timely, or relevant? When others approach us about contributing to our sites, we first want to see that the person has researched our site and knows what type of content we like to cover. Believe it or not, we often get pitched things we've already covered or that don't align with our content objectives.
Shawna answers: For WIPIN and Pet Industry TV it needs to be around our philosophies of giving, growing and connecting – when something is too self-promoting – it's not good – not engaging – the real test is does it help someone.
As a blogger when I sit down with my idea for a blog post and then start writing it, is there something I should keep in the back of my mind as a way to gauge whether I am, indeed, being engaging or putting forth engaging content?
Rose answers: Consider the following…What value does the information you're putting forth provide to your readers? What is the goal of your blog post and how does your content support that goal? Does it fulfill the needs of your readers?
Shawna answers: Ask yourself: "How does this help my reader?" is the best question – or "What's interesting about this topic?"
Is writing this type of content a way to jump on a trend? Take that trend and make it fit your blog style and content?
Rose answers: Trends are a great source of inspiration for all bloggers. Think of them as a way to create interest and capture attention, but remember that your core content will be what keeps them coming back. Consider finding ways to leverage trends to strengthen your core content.
Shawna answers: If the goal is to help someone – and you speak, video, write and think in that way – offering advice, or interesting tidbits, or helpful resources – then those reading you or viewing  you will get it.
What tips will you offer the bloggers that attend your session (without giving away all your secrets!) that they will be able to implement once they get back to their blogs?
Rose answers: We will discuss the importance of listening to the cues your readers give you – what do they like/dislike? We'll also offer tips for providing a balance of education and entertainment, combined with ways to insert your personal touch/voice in every post you write.
Shawna answers: Five ways to make your headlines rock – and a template to put together a video that keeps a viewer watching are two things I'm focused on.
What blogs or bloggers do you find engaging?
Rose answers: JasonGood.net – he's a daddy blogger with a one of a kind voice. We also love the style of Tomboystyle.blogspot.com – she provides her readers fashion inspiration as well as actionable tips and advice.
Shawna answers: I'll be showing examples at Blog Paws – of both headlines and videos so I suggest attending – especially since it's not the viewing that is key – it's breaking down the offer that shows the magic.
Rose and Shawna say they have a fun session planned and "We're looking forward to engaging with the bloggers, learning more about their challenges, and offering tips and best practices for creating engaging content," Rose shares. "Because it's two of us – Rose and myself – we've broken things into segments – from headlines, to graphics, copy and video – so this session is not only jam packed with content – you get different views which should make it lively and – of course – engaging!" Shawna says.
Rose is a pet parent to Princess, a two-year-old Maltipoo. "We rescued her over the holidays and now can't imagine life without her.
Shawna has two horses, two dogs, one cat and one confused goat.
Why should people attend a BlogPaws Conference?
Rose says, "As a three time conference attendee, I continue to be impressed with the connections I build and the in-depth content at BlogPaws. It really is top-notch!"
Shawna says, "Yvonne DiVita and the whole Blog Paws team – including you Robbi – everyone is extraordinarily talented and promotes talent!"

About Rose: Rose Hamilton: As Pet360's EVP and Chief Marketing Officer, Rose is responsible for consumer strategy, vision and marketplace positioning, as well as business prioritization and resource allocation. Pet360 is an integrated media company devoted to providing pet parents the information, products and advice they need to raise happy, healthy pets. The Pet360 network reaches more than 12 million pet parents each month and powers industry leading sites such as Pet360.com, petMD.com and PetFoodDirect.com. Connect with Rose on Facebook, Twitter, Instagram, Pinterest, and YouTube.
About Shawna: Shawna Schuh, Certified Speaking Professional, has over forty years of pet experience. Holding many positions and pets in her lifetime Shawna brings a wealth of information to her clients and audiences. Her expertise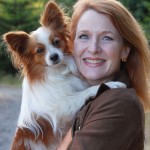 includes communication, motivation and coaching higher performance in business owners and executives. Author of books, audio and video programs as well as writer for both online and offline publications. Shawna is also the president and chief pet wrangler of Women in the Pet Industry, the only network that includes every category in the pet industry to come together to share ideas, resources, promotion and partnerships.   Connect with Shawna on Facebook, Google+, LinkedIn, Pinterest, and Twitter along with the WIPIN website.
(Photo Shutterstock: Ferret on Computer)