Event Sponsorships

Your brand sponsorship speaks volumes to the attendees – we welcome the opportunity to work with you.
WHY DO PET INFLUENCERS ATTEND?
Hundreds of pet influencers attend BlogPaws, THE premier and most actively engaged Pet Influencer Network™ both online and off, to:
Receive in depth social media and digital education from award winning speakers
Collaborate with brands
Network with other Influencers
If you are an Influencer with a pet, BlogPaws has a place for you.
STATS FROM OUR 2016 CONFERENCE:
83.6 Million total impressions via social media
5.1 Million unique people engaged via social media
WHY DO BRANDS ATTEND?
To capitalize on the 1-1 connections, conversations and key educational opportunities that occur
75% of all Social Media users and blog readers follow influencers
85% of influencers feel working with brands is a part of their blog strategy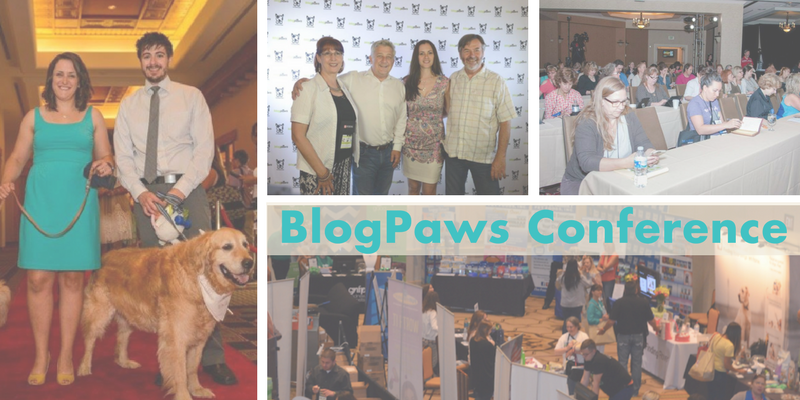 Conferences are held yearly in pet friendly venues. Our next event is scheduled for May 18-20th, 2017 in Myrtle Beach, SC, at the Sheraton Myrtle Beach Convention Center. Over 20,000 Sq. Ft of Exhibitor Space – for attendees, brands, and pets – always pet friendly at BlogPaws!
SERVICE AT YOUR FINGERTIPS
Helpful event staff who have been with us for years
Dedicated sales team members to support you leading up to, during and after the event
Stellar communication through sponsor letters and emails
Easy storage options for boxes FREE during the event
Post sale wrap deck provided to each exhibiting sponsor
For more information on sponsorships and engagement programs, please contact [email protected]