Animal caretakers, "staff,"mothers and/or fathers are a true special breed. A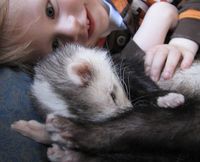 class all to their own one could say, specifically our capacity for empathy is unrivaled.
In my many years of having the responsibility of caring for a pet I would occasionally hear a horror story or rumor that would crush me. Maybe it is because at the root of my soul I feel every living character deserves to be loved and to have a chance to love in return. To hear or read about appalling treatment animal(s) receive always made me want to turn a blind eye, or perhaps feel fortunate that I could least change the life of the ones I am responsible for.
Yet this statistic (from a study published in 1999 is quoted frequently) has
stuck in my mind: a person who abuses animals is five times more likely to commit violent crimes against people and four times more likely to commit property crimes than individuals without a history of animal abuse.
There have been an array of surveys and wide variety of studies in psychology, sociology, and criminology since the 1970s that have demonstrated a correlation between violent offenders and histories of serious and repeated animal cruelty in their youth and/or adolescent years. Outcomes of these studies are being taken seriously by governments across the US who are now cross-training social service and animal control agencies in how to recognize abusive behavior likely stemming from animal abuse.
The simple thing that brought this to my attention recently is something I happened to find and click on. Poor, poor Melissa; and then questions that ran through my mind. Why? was the first one to catch in my throat. However it might be these things that makes one lose hope in humans as a whole. From puppy mills, "crush videos," horse auctions, dog fighting, etc. there is enough to break my heart.
Please should you see or even suspect abuse, please report it; think of the consequences if you don't.