We know many of our bloggers are hoping to secure sponsors to come to BlogPaws' August conference. Some of you are also looking to find sponsors on a regular basis – to monetize your blogs.
Over on the Mom Blog Magazine site, with thanks to our own Caroline Golon for the link, Jennifer James writes, "How to Ruin Your Chance of Landing a Blog Sponsor," which shares insight into how a sponsor thinks.
This sentence is especially crucial: "The quickest way to kill any chance of landing a blog sponsorship is to broach the subject right off the bat before getting to know the brand you're seeking sponsorship from."
In other words, you're at a networking event and you have a chance to meet the keynote – who happens to be from a brand you want to sponsor your blog. If you rush up and hand the brand your card, and gush, "I have a blog about such and thus and I think it would be a perfect fit for your company to sponsor…" what do you think that person is going to do?
He or she is going to politely take your card, thank you for introducing yourself, and turn away to speak to the person on their left, or right…or whomever is behind you. And, at the end of the day, he or she is going to misplace your business card. Trust me, I know this. I've DONE this.
Instead of rushing into things, understand that relationship building goes a long way to showing the other person why they should sponsor you and your blog. James notes in her post that face-to-face meetings are great ways to break the ice – so don't just hang out at your computer. She also reminds us to… "Make sure your blog is well-written and aesthetically appealing and that you can show a steady trajectory of traffic. Brands will appreciate the time and dedication you spend on your blog and will offer a blog sponsorship instead of you seeking them out. Happens all the time."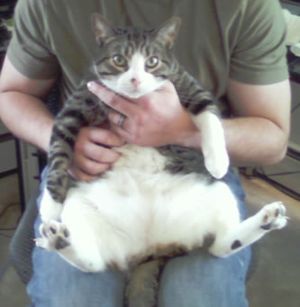 We tend to think that PR firms and brands should spend time making relationships with us – and they should. But, the road goes both ways. When you're eager to offer your blog to a brand or PR firm, it's best to think of the task as relationship building and not a pitch. If you don't have opportunity to get your face in front of a brand, friend the brand on Facebook and Twitter and engage in conversations. Don't PITCH until you feel you can honestly show the brand at least 3 reasons they would benefit from spnsoring your blog.
For instance,if you now know the person by name because he or she has responded to you more than once, mention that (1) your blog does product reviews or sponsored posts which your readers enjoy and (2) your readership –aka blog traffic – has grown in the last year from Xxx to XYZ, plus you have an active Facebook page and you're connected to hundreds of other bloggers in a large blog network (like BlogPaws).
The key is not to be pushy and not to promise anything. Until you exchange phone numbers or emails with the brand, it's best to just mention your availability. You can work the details out after the brand shows interest.
It's also a really good idea to explore blogs beyond your comfort zone. Blogs like Mom Blog Magazine. Think of it his way – reading outside the pet focus teaches you that you're not alone, other bloggers have the same issue, and you not only make new blogger friends, you might meet new brands that realize the importance of pets in all of our lives – and give you a second thought when they're looking to sponsor bloggers.
p.s. don't forget to utilize the visual – pictures and videos; very compelling!