Everyone is looking for new ways to create income, these days. With the economy struggling as it is, some folks have lost long-held jobs, some folks have decided to add income by starting a home business, and some folks have decided that it's time to learn more about making money on the Internet, using their blog.
Monetizing your blog isn't a new idea. Copyblogger, a professional blogger of the highest caliber, has been discussing this for years, now. He isn't alone.
Denise Wakeman, a good friend of mine, brings her knowledge to the table via her blog and speaking engagements, that help others learn how to monetize their work online, via their blog. Tom and I used to hold Business Blogging Boot Camps, and they were always well attended.
Now, we're starting to see classes being offered in actual college university settings – to teach students the best ways to be successful in a social media environment.
Why is all of this important to our BlogPaws attendees? Because, that's what we're about, also. We're about teaching and learning and helping you understand the ins and outs of monetizing your blog. (and we're about getting nose-to-nose with your BBFFs in the pet community) 
BlogPaws has an outstanding list of experts and professionals who are speaking at our conference in order to help YOU become a stellar blogger, a smart blogger, a blogger with a positive return both in the networking blogs can bring and in the cash they can generate. And their focus is on understanding the pet blogger community, not just the "blogger" community.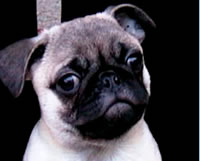 Oh, sure, you can probably take an online course (over a period of weeks) for several hundred (thousand?) dollars – anything less is not going to deliver the goods, you know. Or, you could check out your local community college or University and see if there are classes being held that will teach you more about social media – shelling out the big $$ not to mention the cost of driving to and from. For the online classes – you pay for the info and never meet the instructor or your classmates. Hmmm… that's NOT social media!
Those classes, by the way, will NOT teach you how to monetize your blog. Their focus is on teaching you what LinkedIn is, what Facebook is, and what social media can do for a business that might HIRE YOU.
The point I'm trying to make is that yes, you can monetize your blog. Yes, you can offer sponsorships and advertising. You can do reviews of products and services and books and other stuff. You can turn your petblog or pet focused writing into something that gives back to the pet community AND TO YOU.
But, you have to put in the time, the energy, the study, and yes…some cash. It doesn't come free, no matter what that email you got the other day said! [for instance: Free: how to make $10,000 on your blog in less than one week using this tried and true method!] Hint: that tried and true method is probably a scam and likely comes with lots of expensive add-ons! If it sounds too good to be true… well, you know what happened to all those people who listened to Bernie Madoff. (gulp!)
BlogPaws is going to have everything you need in one place. NO – we don't promise that you will learn everything you need to know in just one day. But, YES, we do expect that you will take more away from attending our conference, than you will get anywhere else, in the amount of time, energy, and $$ you'll spend. And you get to MEET all your petblogger buddies! Yay!
Plus, what's best of all – BlogPaws will go on. We will be here to answer questions, offer more valuable advice, and continue serving you as you create that online presence to serve both your beloved pets and yourself. BlogPaws is the only place pet bloggers and pet lovers have to meet, talk, and learn, from each other. Think of it this way – you know at least one (probably more than one) blogger who is attending that is on your "must meet her/him" list… and you can easily tell that our experts are top of the line, so…don't miss out on this opportunity to get nose-to-nose with them!
(p.s. here's a secret: the sponsors and experts want to get nose-to-nose with YOU, too! seriously… our speakers and sponsors think each and every one of you is pawsome! come on down and show them just how pawsome you are!)