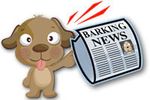 UPDATE – the Pawty is on the 21st, not on the 17th. Visit FrugalDougal for the details!!!
We're serious about making changes, here at BlogPaws. So much so, we created our focus around giving back – supporting shelters and rescues, and helping our pet blogger friends get nose-to-nose. The conference was so much fun, with so much learning and connecting and networking, that we did not have time to post in our own blog! Doh!
Luckily, twitter was alive with chatter about the conference. And, about the great video the gals in our Be the Change panel put together.
Today, twitter and blogs are abuzz with the Be the Change Challenge our panelists created, right at the BlogPaws conference. We want to share that with all of you – because we know all of you are as devoted and passionate about changing the life of shelter pets for the good, as we are.
Here's the poopy-scoop:
Dorian (yourdailycute), and Dr. V (Pawcurious), Lynn (PawPawty), and Jane from
Petfinder.com challenged the panel attendees and everyone in the pet community, to bring their energy, their enthusiasm, and their ideas this week to help Be The Change online- and raise more support for Pets Without Parents.
For bloggers – Friday, the 16th of April, is designated as "Be the Change" blog post day. Write about how you make the grade, how you will be the change where you are, in your hometown, and how you will contribute to helping save homeless or neglected pets.
For everyone on Twitter – join the PawPawty on Saturday the 17th, PawPawty on April 21st, from 2-7 PM EST. Bring all your anipal friends, using twitter hashtag #BeTheChange and join the Pawty to raise funds for Pets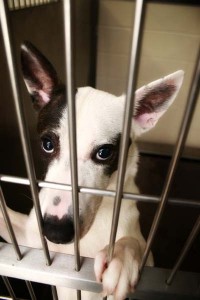 Without Parents, a local no-kill shelter in Columbus, OH. Yes, it's one of OURS! W00t!
Hop over to Dr. V's blog and read about this challenge in more detail. Join us in continuing to support our beloved, precious pets who have no one else to turn to – only the shelters who take them in and pet people like us who help as much as we can.
As Jessia aka Dr. V says, "We are building this sparkly little Charlotte's Web of connections one strand at a time in order to create something beautiful."
Think of the great stories you'll have to tell!