It's easy to make money with your blog. Maybe. Maybe not. The key is to be focused and experimental. Not every opportunity is a money-maker. If your goal is to earn money blogging, you really need to put a stake in the ground and experiment.
Here are 10 Tips on Monetizing Your Blog that could work – try them, and choose the ones that actually DO work, after you've tested them.
1. Google ads. Lots of people have made hundreds of dollars a month using Google ads. In my experience, the ones making $$ using Google ads have accounts on multiple blogs.
2. Sponors. We've written about this option before. Sponsors want truly focused blogs that have daily (sometimes 3-4 times a day) postings, good link equity, and are true to a specific, niche topic.
3. Ads. Want to feature ads on your blog? Check out BlogAds. Use the same criteria as sponsors.
4. Pay per post is gaining in popularity, although it has its naysayers. Be wise and read the fine print.
5.  Text link Ads. This company says they are "the premiere targeted traffic and link popularity ad firm."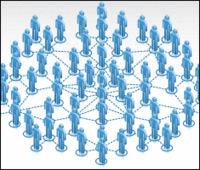 Again, read the fine print, know what you're getting into and ask questions.
6. Affiliate programs. This has been a tried and true way to make money blogging for a long time. Obviously, you get paid for referrals. This means you need to have enough traffic to send referrals. Blog consistently.
7. YouTube. This article has 15 Tips on getting original YouTube videos working for you. Being in the pet community sets you apart from a lot of others on YouTube. EVERYONE loves pet videos, especially funny ones.
8. Create a real blog. Seriously. Use WordPress or Typepad. Google is shutting down blogger blogs they consider spam, and, from my research, sometimes Google has no reason to consider you spam – but they do. When you have a 'real' blog, on an established blog platform, both Google and your readers will take you more seriously.
9. Pay per click. I don't claim to be an expert on this, I merely know it's an option. My research uncovered a site that explains it in terms even I can understand. Take some time to learn about this and decide if it's something for you.
10. Twitter. Yes, twitter. Use twitter wisely. Twitter can be a great marketing tool to promote any and all of these options, and you can also create other ways to make money, using twitter. Be creative. Be brave – try a lot of different things. Don't be afraid to fail. As John Maxwell says, Fail forward. Failing is a lesson on how to be better.